Press
Adam Gopnik at the New Yorker comments on Dallas 1963 and today's Tea Party
George Packer at the New Yorker comments on Dallas 1963

Dallas 1963: Do the Events of 50 Years Ago Remind You of Today's Front Page?--a column by Steve Robinson

Download the press kit here.

Read what the publishers at TWELVE are saying here.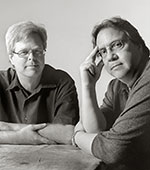 This photo is available for download and use with any news stories. (Left: Steven L. Davis; Right: Bill Minutaglio)
Please credit it to: Dennis Darling.
Download the high resolution photo here.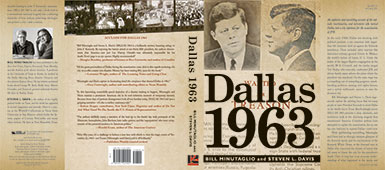 Final Cover Art
View larger here.